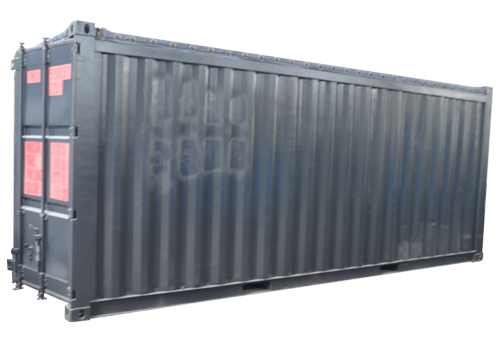 Product introduction:
Zeolite molecular sieves are used as adsorbents in pressure swing adsorption oxygen production. At a certain pressure, zeolite molecular sieves adsorb much more nitrogen than oxygen in the air, so through programmable control of the opening and closing of pneumatic valves, A and B towers can alternately cycle, pressure adsorption, decompression and desorption, complete the separation of oxygen and nitrogen, and obtain the required purity of oxygen. Technical Indicators: Oxygen Output: 3~2000 Nm3/h Gas Purity: 93 Soil 3% Oxygen Pressure: O.3 Mpa (Adjusted according to Requirements) Oxygen Dew Point: - 35 C - 65 C Adjusted according to Requirements. Application Industry: 1. Electric Furnace Steelmaking: 2. Wastewater Treatment 3. Field Cutting 4. Petrochemical 5. Industrial Oxygen 6. Ozone Generator.
Product advantages:
1. Fast start up speed, 15~30 minutes can provide qualified oxygen, reliable operation of the whole machine. Easy operation and maintenance, low failure rate. And the energy consumption is low, and the equipment operation cost is low.
2. Fully automatic operation of the equipment, the whole process can achieve unattended, continuous production and stability.
3. Effective molecular sieve packing, tighter, stronger, longer service life. Molecular sieves have a service life of 8 - 10 years.
4. Pressure, purity and flow are stable and adjustable to meet the different needs of customers, energy saving, environmental protection and low energy consumption.
5. Reasonable structure, advanced process, safety and stability, low energy consumption. With advanced control system, strong technical force and perfect after sales service.

Seven characteristics:
1. Simple operation 2. Easy to use 3. Economical and applicable 4. Low energy consumption 5. High efficiency 6. Safety and stability 7. Wide application

1. Normal supply of power supply, gas source and temperature conditions required by the machine and normal opening and closing;especially the stability of power supply voltage, nitrogen machine, reduce the damage to the controller and solenoid valve caused by power supply problems.
2. Always pay attention to the pressure of the air storage tank. Keep the pressure of the air storage tank between 0.7 MPA and 0.75 MPA. Do not lower than the rated value.
3. Check the automatic drain every day to avoid blocking and losing drainage function. If blocked, slightly open the manual valve, close the self draining valve and remove the automatic drain, decomposition and cleaning. When cleaning the automatic drain, soap foam can be used to clean it. Strictly prohibit the use of gasoline, toluene, pine perfume and other corrosive solutions.
4. Operators should regularly inspect the three pressure gauges on the machine, make a daily record of their pressure changes for equipment failure analysis, and observe the flow meter and nitrogen purity at any time, so as to maintain the nitrogen purity of the exhaust gas.
5. Operate and maintain the instrument according to the requirements of the code of use. Check the sensitivity of solenoid valve/pneumatic valve, the pressure range of pressure regulating valve, the precision of gas analyzer, the pressure of adsorption culture, the exhaust condition of muffler, the cleanliness of inner tube of flowmeter, etc. from time to time.

Widely used in non ferrous metal heat treatment, chemical industry, rubber industry, pharmaceutical industry, food industry, metallurgical industry, electronic industry, glass industry, coal industry, aerospace technology support, petroleum industry, plastics industry, textile industry and other industries and fields.