What is the operating method of the oxygen generator? Here is a short edition to share with you.
1. Install the main engine as a landing wheel or a hanging rack to hang on the wall outside and install a gas extraction filter.
2. Nail the oxygen supply latch plate on the wall or support as needed, and then hang the oxygen supply device.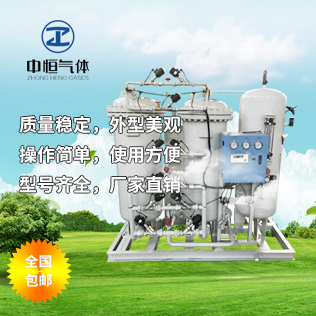 3. Connect the oxygen outlet interface of the oxygen supplier with the oxygen pipe, and connect the 12V power supply wire of the oxygen supplier with the 12V power supply wire of the host computer. If multiple oxygen suppliers are connected in series, only three way joint is needed to fix the pipeline with thread fastener.
4. Insert 220 V power cord of the main engine into the wall socket, and the oxygen supply lights up red.
5. Please add pure water into the wetting cup to the designated position. It is then mounted on the oxygen outlet of the oxygen supplier.
6. Please put the oxygen pipe on the outlet of the humidifying cup.
7. Press the startup button of the oxygen supplier, the green indicator lights up, and the oxygen generator starts to work.
8. According to the doctor's advice, adjust the flow to the required location;
9. According to the packing instructions of oxygen mask or nasal suction tube, hang the nasal intubation or wear the mask for oxygen inhalation.
Wuxi Zhongheng Gas Equipment Manufacturing Co., Ltd. is a specialized manufacturer of gas separation equipment. It has advanced technical advantages in the nitrogen machine industry. Because of its focus, it is professional. With advanced science and technology, high quality and efficient service, it enjoys a good reputation in the industry and high-tech entities in many fields.

Readers of this article also read: oxygen absorption method of oxygen generator, technical characteristics of oxygen generator