Under what circumstances does the carbon molecular sieve of nitrogen machine need to be replaced?
Under what circumstances does the carbon molecular sieve of nitrogen machine need to be replaced?
1. PSA pressure swing adsorption nitrogen machine is also called carbon molecular sieve nitrogen machine core component for carbon molecular sieve. Carbon molecular sieve has very strict requirements on the working environment. The oil, water and impurities of compressed air provided by the air compressor must be filtered cleanly. The sewage discharge of the purification system must be checked regularly. The filter drying consumables should be replaced regularly so as to avoid good protection. Carbon molecule poisoning during incubation period leads to carbon molecule replacement of nitrogen machine ahead of schedule, which increases the cost of equipment use.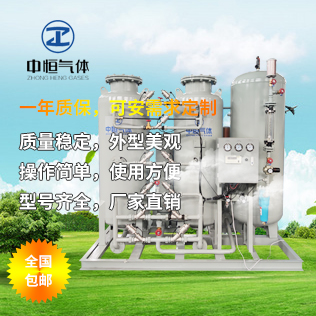 2. Compression device of nitrogen machine is different. The existing cylinder is compressed, spring is compressed, air bag is compressed. Although the compressed cylinder can be monitored in real time, the carbon molecule is crushed and damaged due to the absence and addition, resulting in black smoke from the nitrogen machine powder injection. At this time, the whole system needs to completely replace the carbon molecular sieve. If carbon molecular sieves are added normally at this time, carbon molecular sieves will be continuously ejected, and the consequences will become more and more serious. The whole nitrogen pipeline system will have carbon molecular sieve powder for nitrogen machine.
3. The structural damage of the nitrogen machine system and the pipeline dewelding result in the absence of carbon molecular sieves. It is necessary to detect the gas tightness of the adsorption tower structure of the nitrogen machine, find out the dewelding position and replace the brand-new carbon molecular sieves.
Wuxi Zhongheng Gas Equipment Manufacturing Co., Ltd. is a specialized manufacturer of gas separation equipment. It has advanced technical advantages in the nitrogen machine industry. Because of its focus, it is professional. With advanced science and technology, high quality and efficient service, it enjoys a good reputation in the industry and high-tech entities in many fields.
Readers of this article also read: the operating pressure of nitrogen carbon molecular
sieves, the main components of nitrogen-carbon molecular sieves.